How to Make Your Bed at Home feel Like a Five-star Hotel Bed
Nothing beats sinking into a plush hotel bed. Hotel beds are far more comfortable than our own because of the plush linens, thick comforters, and plenty of pillows.
The ideal joyful sensation of waking up in a five-star hotel bed is something that people spend a lot of time and money attempting to replicate, but it turns out that the greatest hotels use precise strategies to provide that one-of-a-kind experience.
There are various ways you can modify your bed at home to make it seem like you're slipping into a feather top at the Savoy every night before you spend any more time feeling like Goldilocks.
Stick to white linens
Most luxury hotels lack color, as you may have seen; this gives a room the appearance of newness and cleanliness. "This halo effect was brought on by the all-white bed. Even if a room had just had the bed replaced, people would still assume that the whole space had been remodeled. Erin Hoover, a former vice president of design at Westin and Sheraton, told HuffPost that it had a significant influence.
Always go with the highest thread count possible
The softer the sheet, the greater the thread count. In general, Egyptian cotton with a thread count of 300 or above is used to make the majority of premium bed linens.
Don't use a fitted sheet
If you look around your hotel bed, you could find that the elastic is gone. To provide the smoothest possible sleeping surface, many hotels substitute a large flat sheet for a fitted sheet. Here is a video showing the correct way to tuck them.
Use a down comforter with a cotton duvet
When you've successfully filled a duvet, you'll wonder how you ever slept without one. One of the many tricks to a wonderful hotel night's sleep is a beautiful, hefty, down comforter with a breathable cotton duvet (as long as you're not allergic). Extra fluffiness is added by a duvet that is a few inches longer on each side.
You may also like reading: How to Turn a Bedroom into a Home Theater
More is more when it comes to pillows
They weren't talking about pillows when they declared that "less is more." Two to four down pillows (again, check to see if you have an allergy), roughly two fiber-filled pillows, and maybe a few decorative pillows are often provided in the top hotels.
Make your bedside table an oasis
Hotels have perfected the bedside table with everything you need: a light, an alarm clock, and maybe some accessories. Your nightstand should be both basic and maximum, storing the items you need for your bedtime routine while also serving as a lovely decoration for the space. To accomplish this, clear your space of any clutter and save everything you may need (your clock, light, book, etc.). Then, as a finishing touch, include one additional decorative item, such as flowers, a candle, or a little work of art.
Make going to bed a ritual
Even while a hotel turn-down service may not be available at home, you can still have the same effect by creating your own night routine. The greatest way to fall asleep is to relax at night by turning down the lights, turning on some music, removing your covers, and creating a unique atmosphere for bed.
Avocado Green Mattress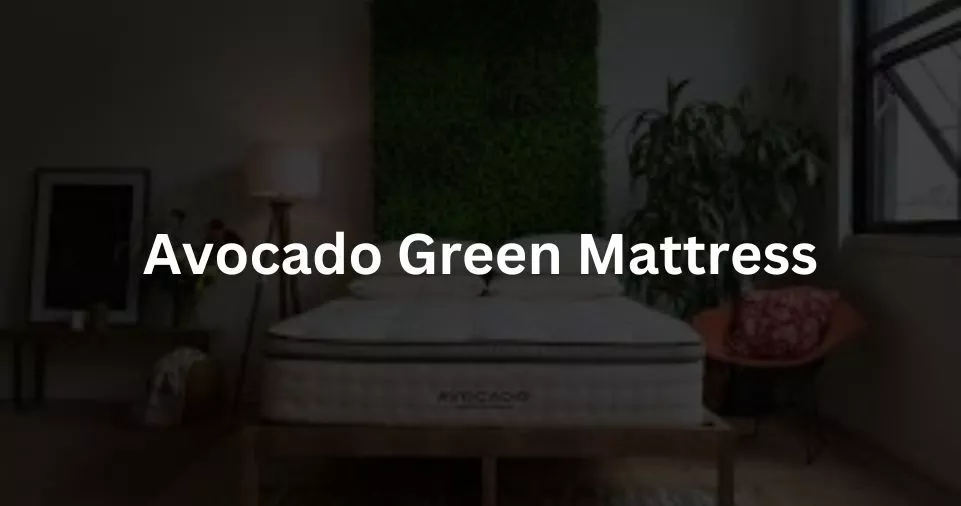 Okay, we acknowledge that this revamp is not for the timid. However, it may be time to think about getting a new mattress if you often wake up fatigued or in discomfort. This Avocado selection stands out since it is made of organic latex, wool, and cotton instead of any of the poisonous, dangerous materials that are often found in mattresses. This bed is the one to purchase if you want a luxurious bed with sustainable origins on par with hotels.
Eucalypts Classic Sheet Set
These sheets are entirely constructed of eucalyptus-derived Tencel Lyocell fibers. The outcome? Smooth, silky sheets that are kind to skin prone to acne. You'll be pleased to hear that these sheets are 70% more moisture wicking than cotton and also more cooling and breathable if you like the crisp, chilly sensation of hotel bedding.
Cosy House Luxury Bed Sheets
Speaking of bamboo, these sheets are made from a special bamboo viscose and polyester combination that is wrinkle- and stain-resistant, lightweight, and cool to the touch. They have a silky texture without being slick or excessively adhering to your skin in the strange ways that silk sheets often do. Have you ever noticed that although hotel sheets don't move, your own sheets fly off the bed the moment you lay your head down? These are secured by straps at the corners, so they won't move while you sleep.
 FAQs
Q: What type of bedding should I use?
Opt for high-quality bedding made from luxurious materials such as Egyptian cotton or linen. Use a high thread count for softness and durability.
Q: How can I achieve a plush and comfortable mattress?
Invest in a quality mattress that suits your preferred level of firmness. Consider adding a mattress topper for extra comfort and support.
Q: What about pillows and pillowcases?
Use a combination of pillows with varying firmness levels to cater to different sleep preferences. Choose pillowcases made from silky or smooth materials for a luxurious feel.
Q: Should I use a duvet or comforter?
Both options can provide a luxurious feel. Use a duvet cover with a down or down alternative insert for a fluffy and cozy bedding experience. Make sure to fluff it regularly for optimal loft.
Q: How can I achieve a crisp and well-made appearance for my bed?
Start by using fitted sheets that perfectly fit your mattress. Add a flat sheet on top and tuck it tightly under the mattress, ensuring hospital corners for a neat look. Smooth out any wrinkles or creases.
Q: Are there any specific decorative elements I should consider?
Add decorative pillows or cushions in coordinating colors or patterns to enhance the visual appeal of your bed. Consider a bed runner or throw blanket at the foot of the bed for an extra touch of elegance.