5 Awesome Websites That Let You Estimate Your Home's Value
Your home's worth is important. The majority of people's biggest asset is their house. If you ever want to sell, refinance, or borrow against the value of your property, it's crucial to understand its worth. Most methods for figuring out how much your house is worth lean more toward art than science.
Your lender will request an appraisal if you decide to refinance your mortgage and maybe take cash out of your house, which will result in a valuation of your house. If you decide to sell your house, a real estate agent will locate comparable properties, and the price at which your house will ultimately be valued will depend on the market.
How much is your house worth? Top 5 best online tools to help you estimate your home's value:
Zillow
Trulia
Redfin
Realtor.com
Real Estate ABC
1. Zillow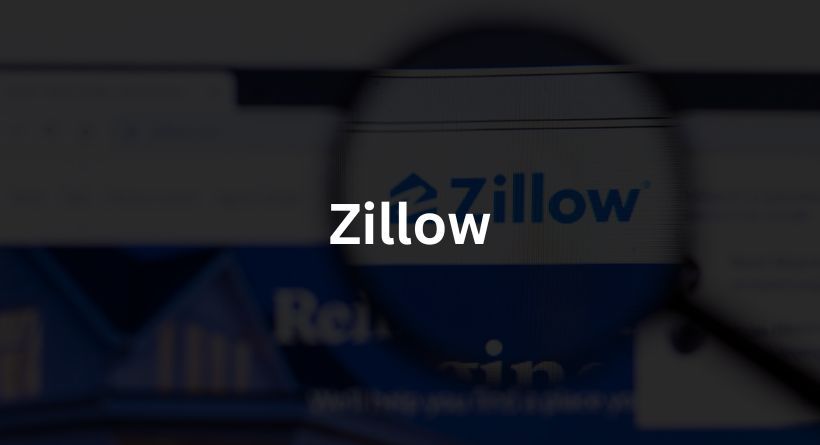 One of the biggest and most well-known websites for keeping track of your home's worth is Zillow. According to Joseph Carbone, a financial counselor I spoke with, Zillow's style and ease of use are its strongest features.
You may obtain a Zestimate, an estimation of your property's value produced by Zillow, by simply inputting the value of your home into the user-friendly interface of the website. Using the user-friendly features on the internet, you can do more than just see how much your house could be worth.
How to find your home's value:
When you enter your address, Zillow will let you know instantly if they have a Zestimate for your house. Additionally, you may register for an account, claim your house, and receive frequent information on price changes. For all the various free home value estimators that are available today, they have definitely raised the standard.
You may also like reading: Ways to Score Used Furniture from Home Stagers for Cheap, According to Experts
2. Trulia
Zillow and Trulia.com operate similarly. You may enter your home address on the website to find out how much your house might be worth. Trulia, on the other hand, provides the typical listing price for comparable properties in your region rather than a Zestimate.
Along with the usual facts about your property, such as square footage, lot size, and the number of beds and bathrooms, Trulia also provides information on the average list price for all properties in your neighbourhood.
With its own list of certified lenders, Trulia is also prepared to assist if you intend to refinance your house.
How to find your home's value:
You'll be sent to a website with extensive details on your home and property after typing in your address on the main screen, and you'll be prompted to get in touch with them for an estimate.
3. Redfin
Redfin Estimate is a different website that has gained popularity among real estate enthusiasts and homeowners. With Redfin, you can enter a few facts about any property and get information on the surrounding area, the "walkability" of a property, and the annual cost of property taxes.
How to find your home's value:
Simply input your home location in the search field on the homepage of Redfin and choose "See Home Estimate" to receive an instant estimate of your house's worth. They lay down how they arrive at their estimations while performing the calculation for you.
4. Realtor.com
Although Realtor.com may seem like a hub for real estate experts, anybody may use this website for free. Simply input your home's address on the website's homepage to gain a wealth of information, including an estimated value for your residence.
In addition to a price estimate, you'll learn about the area's median listing prices, nearby schools, and even property tax assessments. This tool is also excellent for discovering information about your neighbor's house and potential housing costs.
How to find your home's value:
You may instantly get an estimate by typing in your location and choosing "Home Value" in the search field. You also have the option to create an account, claim your house, and get updates on its worth on a regular basis.
5. Real Estate ABC
The identical Zestimate you'll get on Zillow.com is offered by Real Estate ABC through a partnership with that website. But the thing I appreciate most about this website is how much information it provides on recent property sales in your neighbourhood.
You can finally find out how much the buyer paid for a property that sold nearby on Real Estate ABC. This sort of information may be extremely valuable because recent sales are the strongest predictor of your home's current worth.
How to find your home's value:
Although the website's layout is quite basic and out-of-date, all you need to do to acquire your home's worth is input the relevant information in the fields given. They offer up to 30 comps for each address and don't ask for any contact information.
FAQs
What is the most accurate online home appraisal?
There is no clear-cut response to this query because there are several distinct online house evaluation firms, each with its advantages and disadvantages. Zillow, Redfin, and HomeGain are some of the more well-known internet sites that provide house valuations. To acquire the most accurate assessment of the worth of your house, it is crucial to study reviews of these services before selecting one.
Do real estate agents use free online home appraisal websites?
They undoubtedly do. These websites are used for a variety of purposes, according to realtor Kris Dolberry of the Dolberry Group in Brentwood, Tennessee: "We utilize Zillow and Redfin at our listing consultations to obtain a basic estimate of what the automated programs feel the home is worth. Then we examine comparable properties, especially the one in question, and take a tour of it.
Can I do a home appraisal myself?
Yes, you may perform your own house appraisal. However, it is crucial to keep in mind that assessments are intricate and comprehensive processes, therefore it is sometimes advisable to leave the work to a specialist. You risk receiving a flawed evaluation if you are unfamiliar with the procedure or lack the requisite experience.
Are there other home value websites you should use?
Similar house or property valuation tools are available on the websites of the majority of real estate brokers. "Most realtors will tell you that those sites are not accurate and shouldn't be used," continues Matt Bogosian. However, the majority of realtors, including myself, also have our own websites with the exact same tools for house appraisal. Since the vast majority of these valuation tools use the same data sources, your findings will be comparable.