NFT Tallinn set a new standard for NFT conferences
The first edition of NFT Tallinn was a huge success!
Over 500 people attended the inaugural web3 conference in Tallinn, Estonia, which began as a modest community gathering, a party in a mansion at best.
This event was unique among web3 and NFT gatherings in that its only purpose was to demonstrate the reality of web3 to government officials, corporate leaders, investors, and legal professionals.
We want to showcase applications of blockchain technology, and of utility NFTs in particular, outside the realms of finance and the arts. We anticipated that by doing so, the established markets would come to appreciate and adopt these innovative technology.
This objective was unquestionably met by us.
Top NFT speakers didn't disappoint
All fifty of the speakers who came to Tallinn deserve our deepest gratitude.
We were thrilled to have so many government officials to join the international keynote speakers. Those who participated on the panels and deserve special recognition include Estonia's Minister of Entrepreneurship and IT, Undersecretary for Digital Development, Chairman of the Financial Supervision Authority, and Head of the Financial Intelligence Unit.
We were able to snag some very great speakers, so we made a last-minute change to the plan and split the day into three parts: the main stage, the deep discussion stage, and the hands-on workshop stage. We were pleasantly pleased by the number of people who gravitated toward the two smaller stages where the more personal conversations and workshops took place (there were a total of 32 sessions).
Ultimately, the themes covered included some fascinating topics, such as:
NFT utility and value beyond speculation,
Merging web3 and government-issued digital identities,
The changing landscape for policy for web3,
How are DAOs disrupting ownership and the future of work?
How to find quality art in the NFT space?
You may also like reading: NFT Scams – How not to be a victim
Future of NFT technology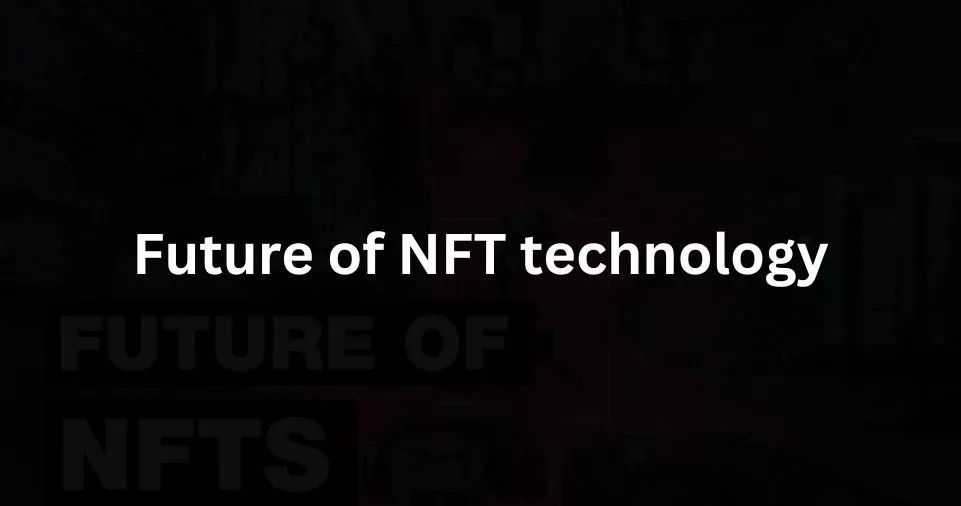 William's address, in which he discussed the history and potential of NFT technology, was the most eye-opening for our group.
Did you know that supply chain and licensing were originally envisioned as the key use cases for NFTs by the standard's developers? Or that Microsoft is one of the world's largest NFT users, using them in the Xbox Games Store?
When posed the straightforward question, "What is an NFT?" we discovered that any document with a sequence number may be considered an NFT. The charm is lost in translation, but this is precisely the point we were making. Simply said, this is how technology develops through time.
It's not more or less than that.
There were wonderful activities for the attendees, including a free to claim NFT, in addition to the staged speeches and panel discussions.
Artistic participants helped the Future Kicks team create personalized shoes or drew artwork using Plutoview's collaborative work tools. The proceeds from the sale of these artworks went to Ukrainian assistance organizations.
We had two projects that qualified for the free NFTs. Banalien | WOF x iSteef was the first joint effort between the two labels and the internationally acclaimed artist iSteef. Additionally, Binance assisted in the introduction of the pioneering NFT Tallinn 2022 initiative.
In addition to the main conference, we also held a number of related workshops, such as:
Writing your first smart contract and decentralized application: a hands-on session with William Entriken
Future of DAOs, a Conversation with Katrina Gamueda-Smith
How can we strike a compromise between the need for constant innovation and the need for regulatory calm?
The Solid World DAO hosted VIP brunch, and we hosted the VIP dinner.
Due to the overwhelming success of the event, we have committed to hosting further web3 events in the near future.
You want to know where and how?
Upcoming NFT Activities
We will begin with a roundtable discussion at NFT.NYC and expand to other tech conferences in the future.
Our next one will be a two-day mega-event with 2,000 attendees and hundreds of speakers, and conversations and planning have already begun in earnest.
FAQs
Q: What is NFT Tallinn?
NFT Tallinn is a conference dedicated to non-fungible tokens (NFTs) that took place in Tallinn, Estonia. It brought together experts, enthusiasts, and industry leaders to discuss the latest trends, developments, and opportunities in the NFT space.
Q: How did NFT Tallinn set a new standard for NFT conferences?
NFT Tallinn set a new standard for NFT conferences by providing a highly immersive and engaging experience for attendees. It featured a diverse range of speakers, interactive workshops, and networking opportunities, offering valuable insights and fostering meaningful connections within the NFT community.
Q: What were the key highlights of NFT Tallinn?
Some key highlights of NFT Tallinn included thought-provoking keynote speeches, panel discussions with industry experts, hands-on workshops to deepen understanding of NFT technology, and showcases of innovative NFT projects. It also provided a platform for artists and creators to exhibit their NFT artworks and share their creative processes.
Q: What made NFT Tallinn stand out from other NFT conferences?
NFT Tallinn stood out from other NFT conferences by emphasizing both educational and experiential aspects. It aimed to provide attendees with comprehensive knowledge about NFTs while fostering a sense of community and collaboration. The conference's focus on practical applications, emerging trends, and networking opportunities made it a unique and valuable event for NFT enthusiasts.
Q: Did NFT Tallinn address the challenges and opportunities in the NFT space?
Yes, NFT Tallinn addressed the challenges and opportunities in the NFT space through dedicated sessions and discussions. Industry experts and thought leaders shared insights on topics such as legal considerations, market trends, sustainability, and the future of NFTs. The conference provided a platform to explore the broader implications and potential of NFTs beyond just their artistic and collectible aspects.