Zydus Cadila's needle-free Covid-19 vaccine, ZyCoV-D, gets approval in India: Report
If you've been anxious about needles or concerned about the safety of COVID-19 vaccines, your worries are valid. With the global rush to vaccinate, you're probably wondering if there's a solution that's both needle-free and effective. Well, there's good news for you. Zydus Cadila's needle-free Covid-19 vaccine, ZyCoV-D, has reportedly received approval in India, offering a promising solution to your concerns. It's not just a breakthrough in vaccination technology, but a beacon of hope in these challenging times.
This blog post will guide you through everything you need to know about this novel vaccine, its benefits, and its significance.
The Challenge: Needle Fear and Vaccine Hesitancy
Trypanophobia, or the fear of needles, is a recognized psychological disorder that affects about 10% of adults worldwide. This fear often leads to vaccine hesitancy, a major hurdle in global immunization efforts. Imagine feeling paralyzed at the sight of a needle, let alone experiencing the actual injection. Now, imagine a world where needles no longer dominate vaccination processes. This is exactly why a needle-free vaccine has become an absolute necessity today.
The Solution: Zydus Cadila's Needle-Free Covid-19 Vaccine
Welcome to a revolution in vaccination technology – Zydus Cadila's needle-free Covid-19 vaccine, ZyCoV-D. This groundbreaking vaccine stands as a ray of hope for millions who've been wary of the prick.
The magic behind ZyCoV-D is its unique mechanism. It's administered using a needle-free injection system, which deploys a narrow, precise fluid stream that penetrates the skin. The process feels more like a high-pressure puff than a prick. The best part? It delivers the vaccine efficiently, and yes, without the intimidating needle.
ZyCoV-D: Approval and Availability
Achieving approval for a novel technology is no mean feat. Zydus Cadila had to navigate a rigorous approval process before ZyCoV-D made its mark. However, the efficacy data and safety profile were convincing enough to gain the nod from the Indian drug regulator.
As for its availability, ZyCoV-D is rolling out across India. The vaccine is set to be a significant component of India's ambitious vaccination drive, aiming to bring the Covid-19 pandemic under control.
You may also like reading: NFT Tallinn set a new standard for NFT conferences
The Benefits of ZyCoV-D: A Comprehensive Look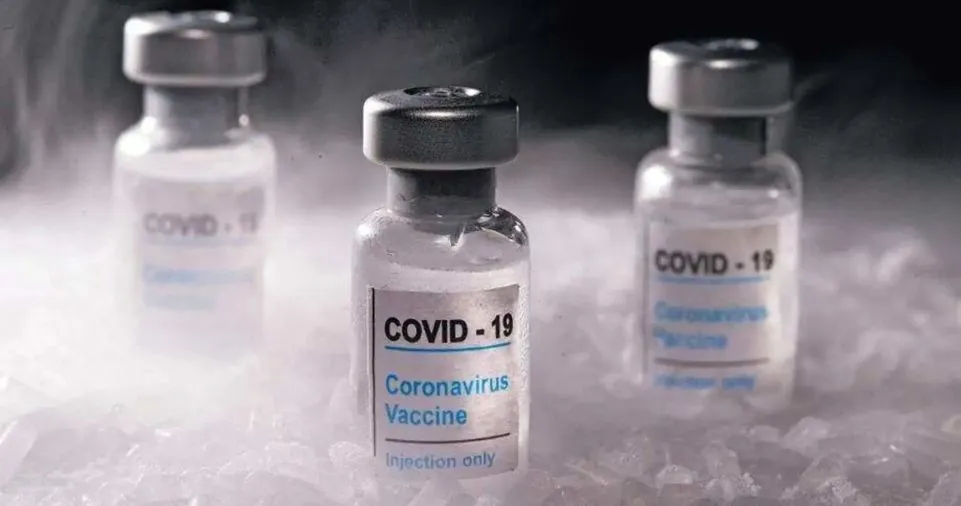 The psychological impact of overcoming needle fear is immense. ZyCoV-D is more than just a technological innovation – it's a tool to alleviate anxiety and increase vaccine acceptance rates. With the needle out of sight, millions might just let go of their fears and embrace the protection offered by the vaccine.
In terms of efficacy and safety, ZyCoV-D shines. It has proven itself in clinical trials to be a safe and effective weapon against Covid-19. As we continue to grapple with the pandemic, the advent of Zydus Cadila's needle-free Covid-19 vaccine might just be the game-changer we all needed.
The Impact of ZyCoV-D on India's Vaccination Drive
Vaccine acceptance has been a rocky road globally, and India is no exception. The key is building confidence, and that's precisely what Zydus Cadila's needle-free Covid-19 vaccine brings to the table. With the traditional needle out of the picture, a significant psychological barrier is dismantled. The acceptance rate could see a substantial rise, resulting in more individuals willingly getting vaccinated.
The phrase 'herd immunity' has been floating around ever since Covid-19 entered our lives. It's a term that signifies a population's resistance to a disease once a significant portion of the population is immune. ZyCoV-D's easy-to-administer nature could expedite India's journey to achieving this herd immunity.
Just think about it – with more people open to getting vaccinated due to the absence of needles, we could see vaccination rates surge, bringing us closer to that golden goal of herd immunity. By creating a safer space for those fearful of needles, Zydus Cadila's needle-free Covid-19 vaccine might just prove to be a catalyst in this mission. A needle-less prick today for a healthier, safer tomorrow. Now, doesn't that sound like a future you'd want to be part of?
Conclusion
The journey from understanding the need for a needle-free vaccine to Zydus Cadila's needle-free Covid-19 vaccine, ZyCoV-D, gaining approval, has been a rollercoaster of research, development, and anticipation. This innovation is set to revolutionize not just India's vaccination drive but potentially influence global strategies. By addressing the psychological fear of needles, it promises to increase vaccine acceptance and accelerate our collective stride towards herd immunity. Indeed, ZyCoV-D is a beacon of hope amidst challenging times.
Here's to safer days ahead, propelled by science, human ingenuity, and the courage to adapt and innovate. Because at the end of the day, isn't that what the human spirit is all about?
FAQs
1. What is Zydus Cadila's needle-free Covid-19 vaccine?
Zydus Cadila's needle-free Covid-19 vaccine, known as ZyCoV-D, is a plasmid DNA vaccine designed to be administered without the use of traditional needles.
2. How does ZyCoV-D work?
ZyCoV-D is a three-dose vaccine that works by introducing a small part of the virus's DNA to the person being vaccinated to trigger an immune response.
3. Where and when can I get ZyCoV-D?
ZyCoV-D has been approved for emergency use in India. For specific availability and locations, it's best to check with local health authorities or visit the Zydus Cadila website.
4. What are the benefits of a needle-free vaccine like ZyCoV-D?
The primary benefit of a needle-free vaccine is that it can alleviate the fear of needles, a common concern that often causes vaccine hesitancy. It can also potentially simplify mass vaccination efforts and improve safety by eliminating the need for sharps disposal.
5. How can ZyCoV-D impact India's vaccination drive?
ZyCoV-D's needle-free approach could boost vaccine acceptance and expedite India's journey toward achieving herd immunity.